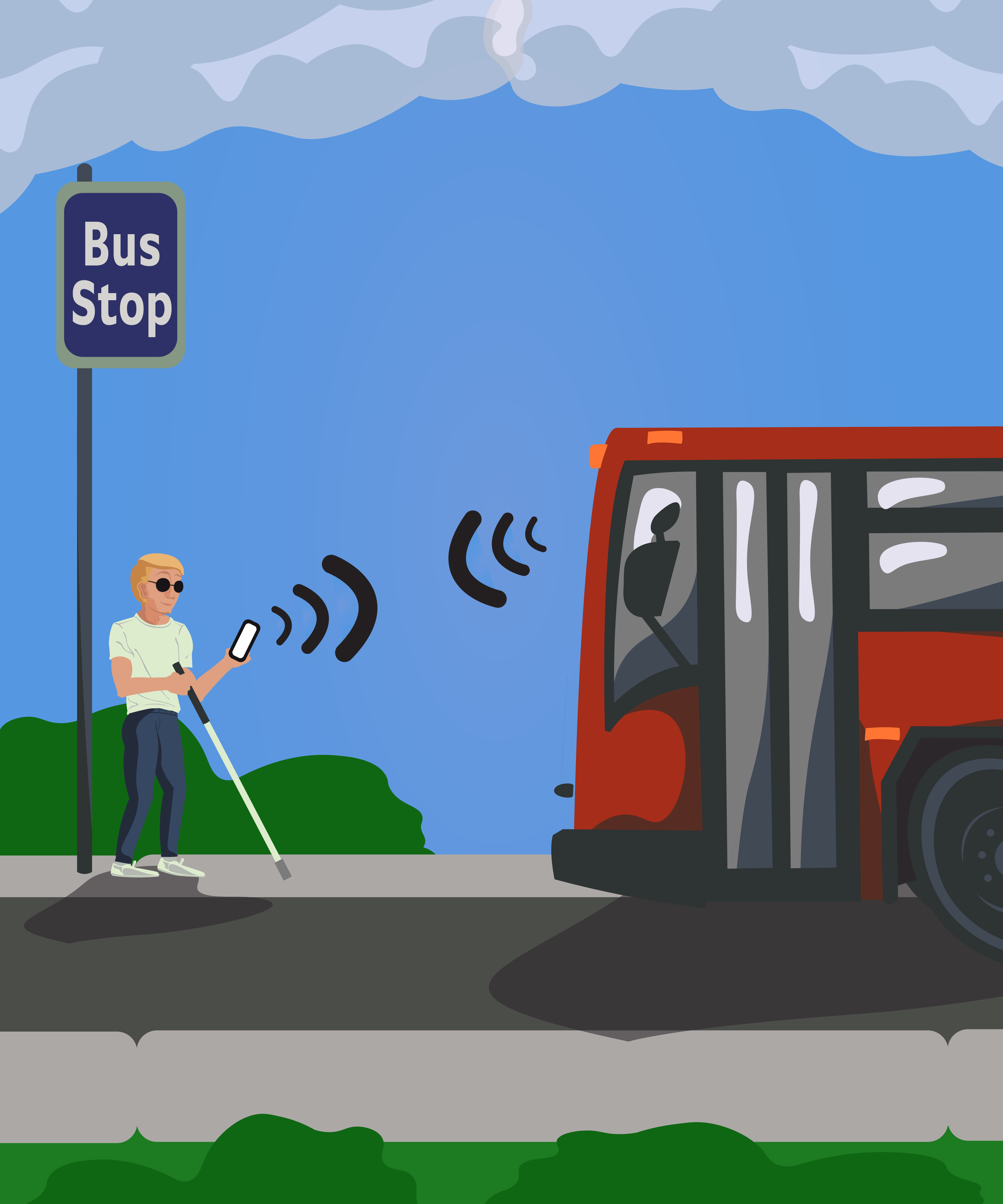 Our Story
The idea of LookingBus came coincidentally when a friend with a visual impairment voiced the pain of constantly being stranded at the bus-stop on his way to work and the impact it creates on his ability to hold a job. The LookingBus founders knew there needed to be a change, which pushed them to take action in developing a technological solution that makes public transportation service more equitable and accessible to better support riders with disabilities.
The LookingBus system alerts bus drivers when riders with a priority need to board or exit the bus, effectively extending the range of accessibility and empowering transit agencies to be inclusive with no one stranded at the stop or on the bus.
Further enhancements to LookingBus technology include monitoring load capacity of riders with disabilities, allowing for seamless transitions between buses and other modes of transportation, analyzing data, ensuring that silent Zero-Emission Buses (ZEBs) are still attainable, and advancing the safety of autonomous shuttles to evolve LookingBus from a mere thought to a valuable technology that ensures accessible mobility for all riders.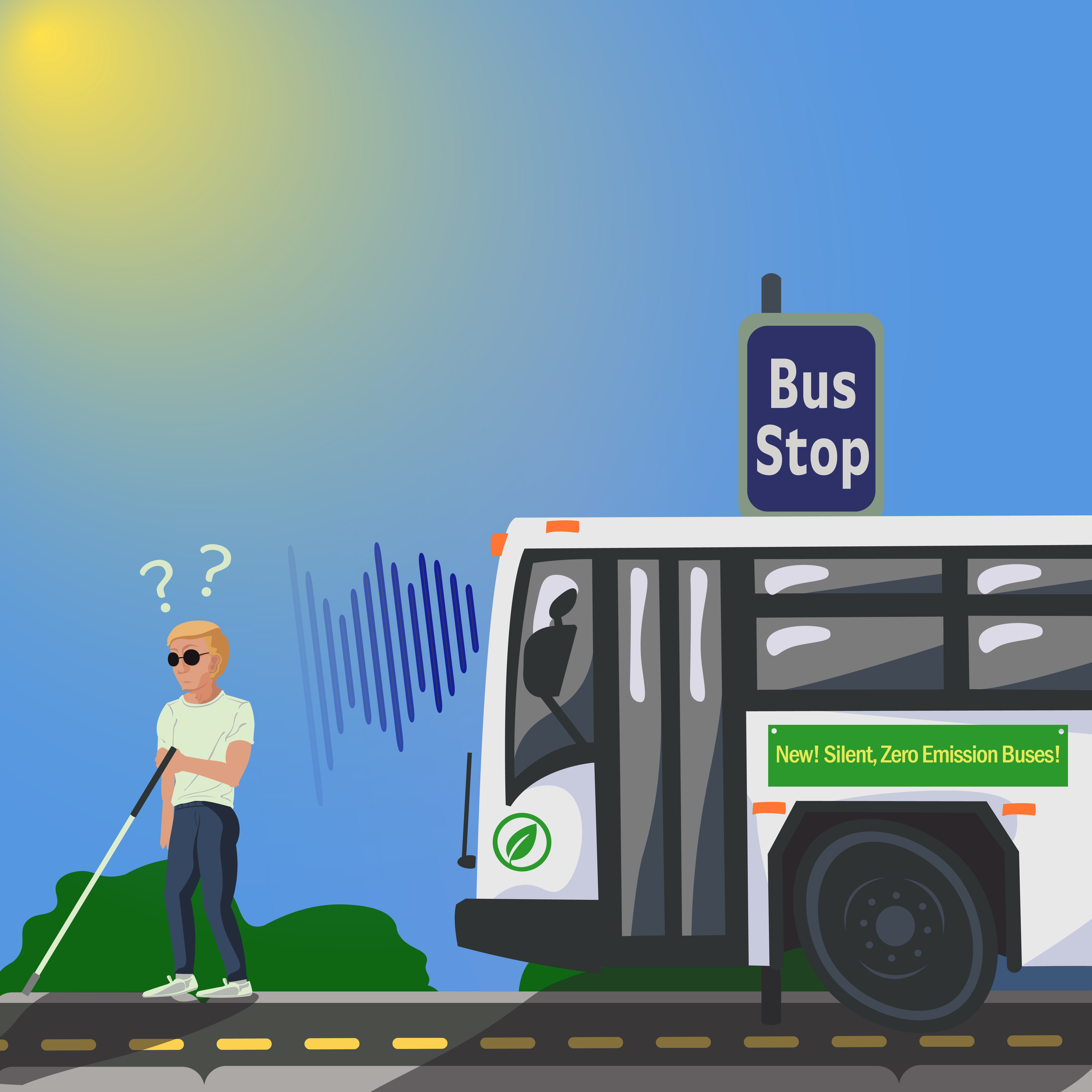 Extending Accessibility on Zero Emission Buses
The global Zero Emission Bus (ZEB) market is continuously growing. While these buses show great environmental and economic potential, the silent ZEBs also raise new obstacles for riders with disabilities, especially those with sight impairment who cannot hear the ZEBs.
With the increased risk of being stranded, the ADA community should not be excluded from modernization. LookingBus tackles this issue by notifying drivers when passengers with disabilities are at the stop, reducing the passing-by risk and making transit equitable keeping up with the transition to the next generation of environmentally friendly fleets.
In parallel, the rider's mobile app equips them with a personalized announcement system that alerts them when their bus is approaching, which supports their independence without relying on hearing conventional buses. LookingBus technology helps bus agencies push forward into modernization with a peace of mind, extending the range of accessibility to ensure all riders have a seamless and safe commute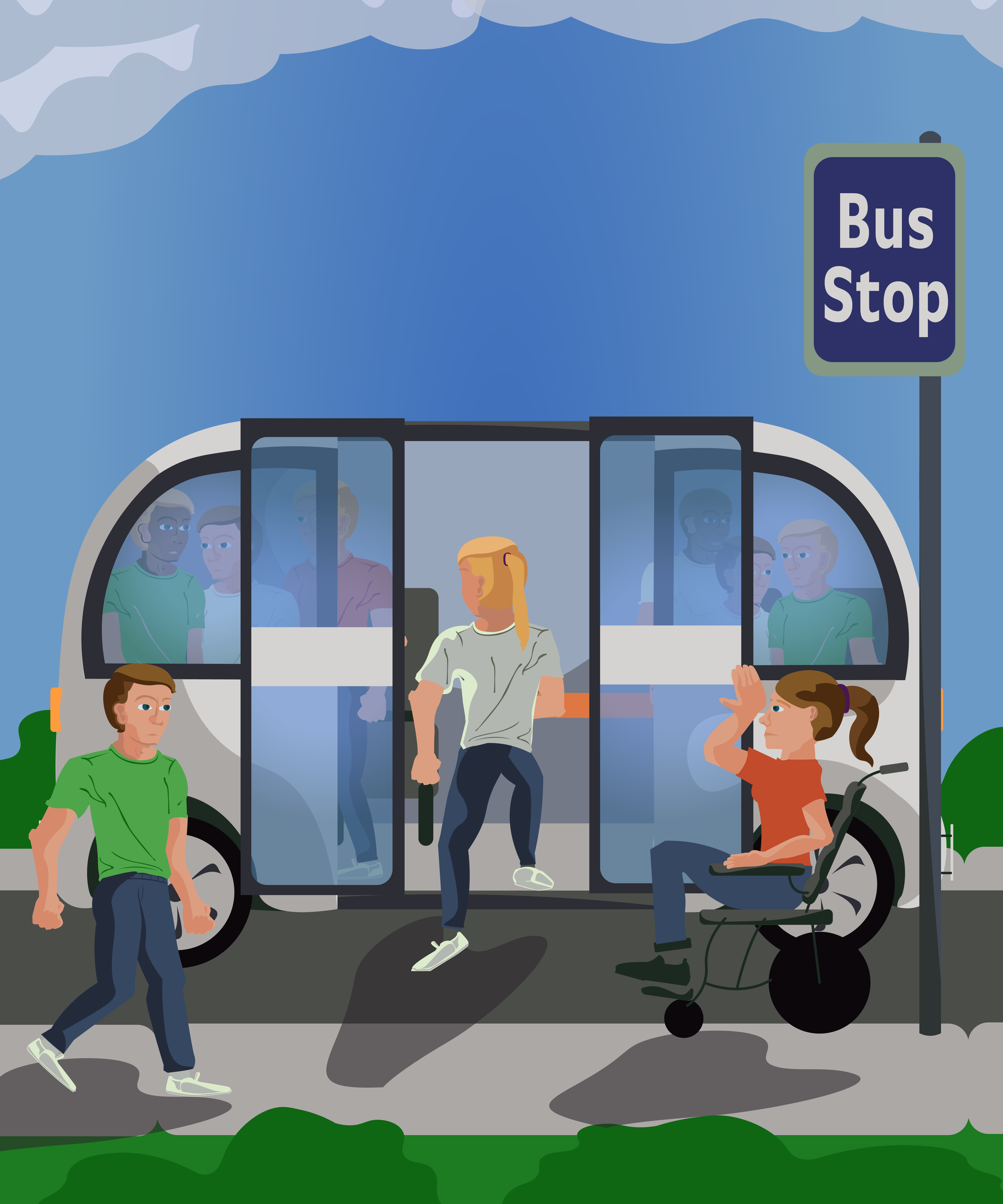 Modernizing Autonomous Transportation
Utilizing connected vehicle technology, the LookingBus technology has been adapted to help improve accessibility for driverless vehicles. Using coupled Road-Side-Units and On-Board-Units, LookingBus notifies the autonomous shuttle when riders with disabilities arrive at the stop, preparing the shuttle to open the wheelchair ramp and initiate remote live agent communication.
With detection of riders at the smart bus-stop and audio features to announce stops, estimated time of arrival (ETA), and initiate 2-way communication with a remote agent for any special need, the LookingBus technology benefits riders with different types of disabilities, including riders with wheelchairs, crutches, cane/walker, visual impairments, or any rider with an emergency.